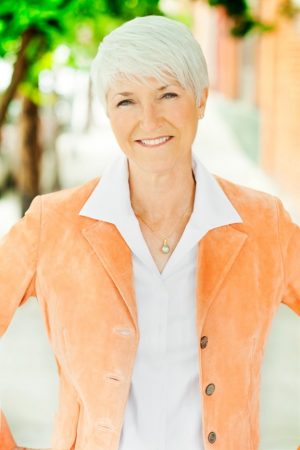 "Bonnie has done such a wide variety of work in such a broad spectrum of companies that she brings a wealth of experience to every project. She is very creative. It is illuminating to be coached by her. She does not make things complicated, but is direct and to the point in her style, while remaining committed to her coachee's success."
––Chris Taylor, Vice President of Human Resources, Tabula, Inc.
"I was always a skeptic of executive coaches, but Bonnie changed my mind completely. She and I focused on a particular problem, but also ended up working on other business/leadership skills. I can¹t even begin to explain what a profound impact Bonnie has had on my career and ability to balance work and life challenges."
––Nick Howard, Senior Director, Service Operations, Network Appliance
Over 35 Years of Experience
Bonnie has been a successful leadership and organizational consultant for over 35 years. She started her own consulting firm, Bonnie Gallup & Associates, in 1981 and her business continues to be generated by referrals from current and former clients.
Bonnie uses a holistic approach in working with leaders––focusing on improving their job performance while emphasizing the human factors that make the difference between being an ordinary and extraordinary leader. She builds enduring relationships and often works with her clients over many years of their careers.
Global Client Base––Leaders at All Levels
Bonnie has coached leaders at all levels throughout the United States, England, Japan, and Malaysia. A partial list of her client companies includes: Intel, Network Appliance, Xilinx, Apple Computers, Coherent Laser Group, Hewitt Associates, Towers Perrin, General Electric Nuclear, Marriott Hotels, and San Jose State University.
Dedicated to Learning and Teaching
Bonnie has a BS in Education, an MA in Educational Technology and a Master's certificate in Neurolinguistics. She has served on the board of the South Bay Organizational Development Network, Global Women's Leadership Network and the UC Berkeley Human Resources Extension Program. She was an adjunct professor at San Francisco State University and taught courses at UC Berkeley Extension. She has published articles on leadership coaching in Vision/Action: The Journal of the Bay Area OD Network and Consulting Today.
Raised in a military family, Bonnie has lived in Japan, Turkey and 8 different states in the USA. She has a global perspective that she continues to develop as she travels for work and pleasure. Currently, Bonnie makes her headquarters in Northern California where she enjoys a fulfilling work life. She loves travel, hiking, photography, and writing. She claims the only way to truly experience a culture is by sampling the local cuisine––taking pictures as you go. Bonnie and her husband, Joe, are always planning their next travel adventure. Their grown daughter, Megan, has circled the globe in her own travels.